Reebok Answer 3 (Full Guide)
Learn about the iconic and famous Reebok Answer 3, its colorways, how they perform on the resell market, and info on how to make sure you are always purchasing legit pairs. 
Reebok hasn't been known to be the best brand in terms of reselling, falling behind the likes of Nike and Adidas. But Reebok is a global athletic company that has been around since 1958. They've had some absolutely historic sneakers, the Reebok Answer 3 being one of them. In this article, we'll be taking a look at some of the best Reebok Answer 3's and filling you in on their resell potential!
Do you find yourself constantly missing out on the latest releases? Join our Winner's Circle and never miss out on the hottest sneaker releases and apparel.
Before we take a deep dive into a couple of the specific Reebok Answer 3's, let's run through a brief history!
Reebok Answer 3 – A Brief History

The Reebok Answer 3 was first released in 1999.
The pairs you see imaged above are actually of a 2015 re-release that retained many of the same features. One prominent aspect of Reebok's sneakers was the DMX Lite cushioning, Reebok's own foam.
Similar to Adidas Boost, Reebok's DMX Lite allowed for the sneakers to remain comfortable while still holding up on the court. For the NBA fans out there, you'll know that Reebok was really put on the map by Allen Iverson, an NBA legend.
Iverson played for the Sixers at the time, and the sneakers were mainly released in a white/red/black combination so that they would match his jersey.
Reebok Answer 3 – Georgetown (March 8th, 2013)
Despite most of the colors being made for Iverson's Sixers' jerseys, the shoes did come out in alternate colorways.
Iverson attended Georgetown University, whose colors are blue and white.
One thing you should know before analyzing these sneakers (and the rest of the pairs we'll look at) is that they are pretty rare. There aren't any listings on StockX or GOAT and eBay is also a little scarce. As we'll discuss in the end, these sneakers aren't necessarily made for reselling.
That being said, here we have the Reebok Answer 3 Georgetown's:
These sneakers are built to last. They are sturdy and actually quite heavy for a basketball sneaker. But at the time this was some of the greatest technology and it allowed Iverson to play his own, exciting version of basketball.
I have found a couple of pairs that range from $150 – $200, although the sizes and prices remain scarce and scattered.
Reebok Answer 3 – White/Red (Original release: 1999-2000)
Probably the most classic version of the Reebok Answer 3 is the white/red colorway.
Built exactly the same as the Georgetown's, this sneaker is much more vibrant and will definitely turn heads if they're on your feet!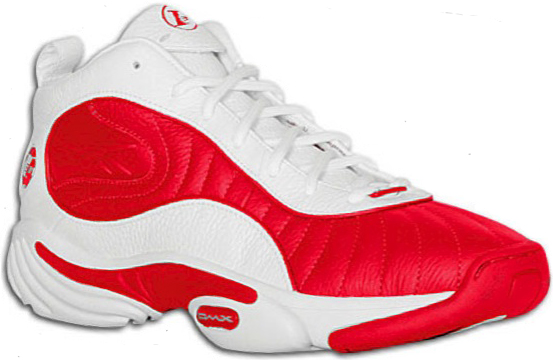 You might notice the logo on the tongue, which is actually Allen Iverson's personal logo that ties in his last name and number (3) together.
Again, these sneakers are durable and sturdy, with tumbled leather found all over and continuing the use of the DMX Foam.
How well does the Reebok Answer 3 Resell?
The answer is one that I'm not sure most people will like: not well. These sneakers are not going to turn you hundreds in profit. With little information available, it's clear that they are much more of a collector's item.
For the sneakerheads who were alive and watching during Iverson's dominant NBA reign, this is the sneaker for you. A reminder and collectible of a time that you more than likely enjoyed.
If you are looking to purchase or sell a pair of the Reebok Answer 3's, eBay or local sneaker consignment shops are your best bet. These aren't sneakers that you are going to be seeing every day, and there will certainly have to be some luck involved.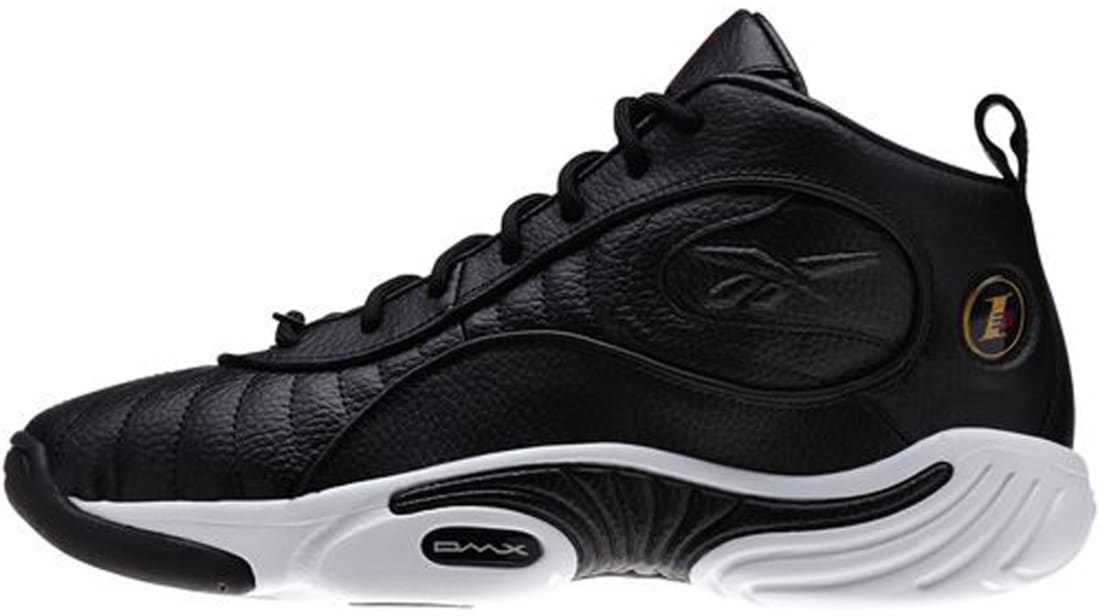 How to spot fake reebok answer 3's
This is another tough question to answer with so little information out there.
The best option is to do as much research as you can on legit pairs. Watch videos, look at photos, and learn about what makes the Reebok pair stand out. Also know that Reebok doesn't cut corners, the stitching is straight and everything is attached correctly. If you have the opportunity to check out a real pair in hand, I could not recommend that more!
Conclusion
While the Reebok Answer 3's are limited and seem to be fading away, they remain a timeless pair.
Once retailing for $140, the sneaker is now very tough to find for much under that.
If you can get your hands on a pair, you might be able to make anywhere from $20 – $40 profit!
As always check out our Hypemaster Playbook to become the best reseller possible!
Check out our Instagram as well to stay up to date with everything going on sneaker related!