Gift Guide – The Best Gifts For Sneakerheads
The holidays are coming up fast! Check out this article for the best gift ideas for sneakerheads!
Winner's Circle
and never miss out on the hottest sneaker releases and apparel. Learn how you can utilize
sneaker stores
to maximize your reselling potential!
*Keep in mind that GOAT and other reseller prices may vary depending on size*
Gifts under $100
Air Force 1 '07 'Triple White'
Coming in at the top of this list is the trusty and always reliable Air Force 1. The sneaker is incredibly durable and will easily face any winter weather. The white colorway is of course the most popular, but there is an abundance of combinations, and you can even customize your own! You can grab a pair at
Nike
or
GOAT
here!
Shop Sneakers under $100 at GOAT and Flight Club.
Converse Chuck Taylor All Star High Top
Another trusty sneaker, Converse Chuck Taylor's. Again these come in a 
ton
of colorways, but white is definitely the most popular. As a sneakerhead, not all of your shoes have to be hundreds of dollars, you should have some essentials for those rainy days! You can grab a pair at
Converse
or
GOAT
here!
Gifts $100 – $200
Jordan 1 Mid 'Tan Gum'
Moving up in price, we sneakerheads have more options. The Jordan 1 Mid 'Tan Gum' makes a great holiday gift for any sneaker lover! The sneaker was released in early September of 2021 and the price hangs around the $160 range. The sneaker features a leather upper with heavy tan-colored accents that make the sneaker a really easy shoe to pair with. You can grab a pair at
GOAT
here!
Dunk Low Premium 'Animal Pack – Zebra'
The next sneaker on our gift list is the 'Dunk Low Animal Pack – Zebra'! This sneaker was released in June of 2021. It bears black leather with a zebra pattern that may take a second glance to notice. The platinum accents on the sneaker create a really nice effect. The black color is perfect for any winter weather, but also any outfit. This sneaker is a perfect gift! You can pick up a pair at
GOAT
here!
Gifts $200 – $500
Dunk Low 'Black White'
Topping off our list for those of you big spenders this holiday is the Dunk Low 'Black White' This sneaker, like the others on this list, is not flashy. Unless you know exactly what pair someone wants, it might not be the best idea to pick out a pair that's lime green or vibrant blue, and have to face the fake smile when they unwrap them! Blacks, whites, and neutrals are your best bet because they go with anything and everything! This pair is all black/white and bears leather all over. The classic Nike tongue branding can be found, a nod to the traditional dunk silhouette. This is another fantastic gift, although it will cost you near $300 with shipping+fees. You can check out a pair on
GOAT
here!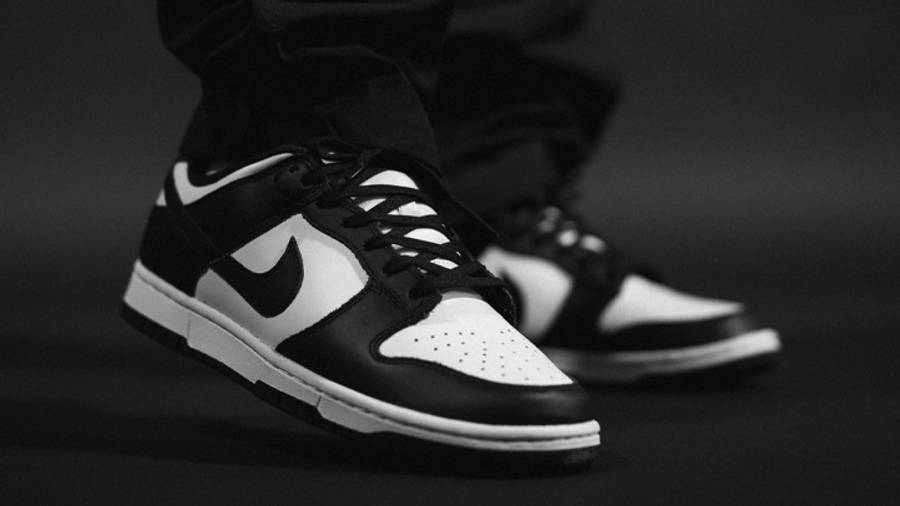 How Sneaker Flippers Can Help You!
Didn't see anything that caught your eye on this list? No worries! Here at Sneaker Flippers, we've got hundreds of articles on all sneakers! We cover to most up-to-date releases and reselling tips. Want to get a gift for a sneakerhead but maybe not sneakers? Check out our Hypemaster Playbook and help your sneakerhead learn the ins and outs of the ever-changing sneaker reselling world! We'll see you next time, happy holidays!